​​Collectively, the Janus family have been animal-lovers their entire lives. These relationships were formed in early childhood and have continued to present day.​​ ​They have been and continue to be companions to dogs, cats, birds, turtles, lizards, sheep, donkeys, goats, chickens, cows, rabbits, hamsters, mice, a hedgehog and even a tortoise. 
Brothers TJ and Kevin Janus have been developing the concept of a dog daycare and training facility for several years. It was originally planned to open in Pennsylvania, but they couldn't find quite the right location for their plans. During their search, TJ and his wife Katherine Janus moved from Texas to Dunedin. It didn't take long for everyone to figure out that Dunedin was the place to host the new venture as they all were delighted with the dog-centric community.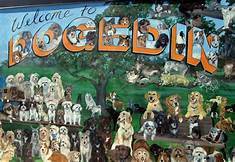 Anna Hamiliton's murals on the wall at Skip's Ice House​​ in delightful downtown Dunedin

Kevin, TJ, Tracy

&  Katherine Janus
Kevin and his wife Tracy met at a dog adoption event and have been together ever since. Tracy holds a masters in biology and Kevin is a certified Facilities Manager. They are the founders of Misfit Farm in Quakertown PA where they have opened their home and lives to strays and special needs animals. Their current flock includes both a miniature and a mammoth donkey, goats, chickens, dogs, cats, parrots, and a giant tortoise. Many of these came to Misfit Farm as a last resort on the brink of euthanasia. Kevin and Tracy have provided hospice services to senior members of the flock to ensure their final days were filled with comfort and love.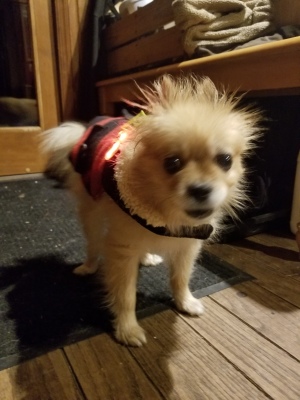 Ollie, a cow with neurological damage, chews hay at Misfit Farm

Mr. Puff, a hospice dog who finished his life in comfort, with dignity and grace at Misfit Farm

TJ has over 20 years experience in law enforcement and has earned several personal trainer certifications. He managed a dog daycare and training center in Austin TX, where he attended the center's Westlake Canine Academy. After completing the Austin Dog Alliance dog trainer program he led trainings and classes, assisted as a therapy dog trainer, and wrote an advice-column for the Dog Alliance Journal. He has attended seminars by Patricia McConnell, PhD and Victoria Stilwell. TJ is an approved evaluator for the American Kennel Club's Canine Good Citizen (AKC CGC) program and offers dog training at DogEdin Daycare. Katherine leads the DogEdin yoga classes and takes notes from their two dogs Sarge and Spike.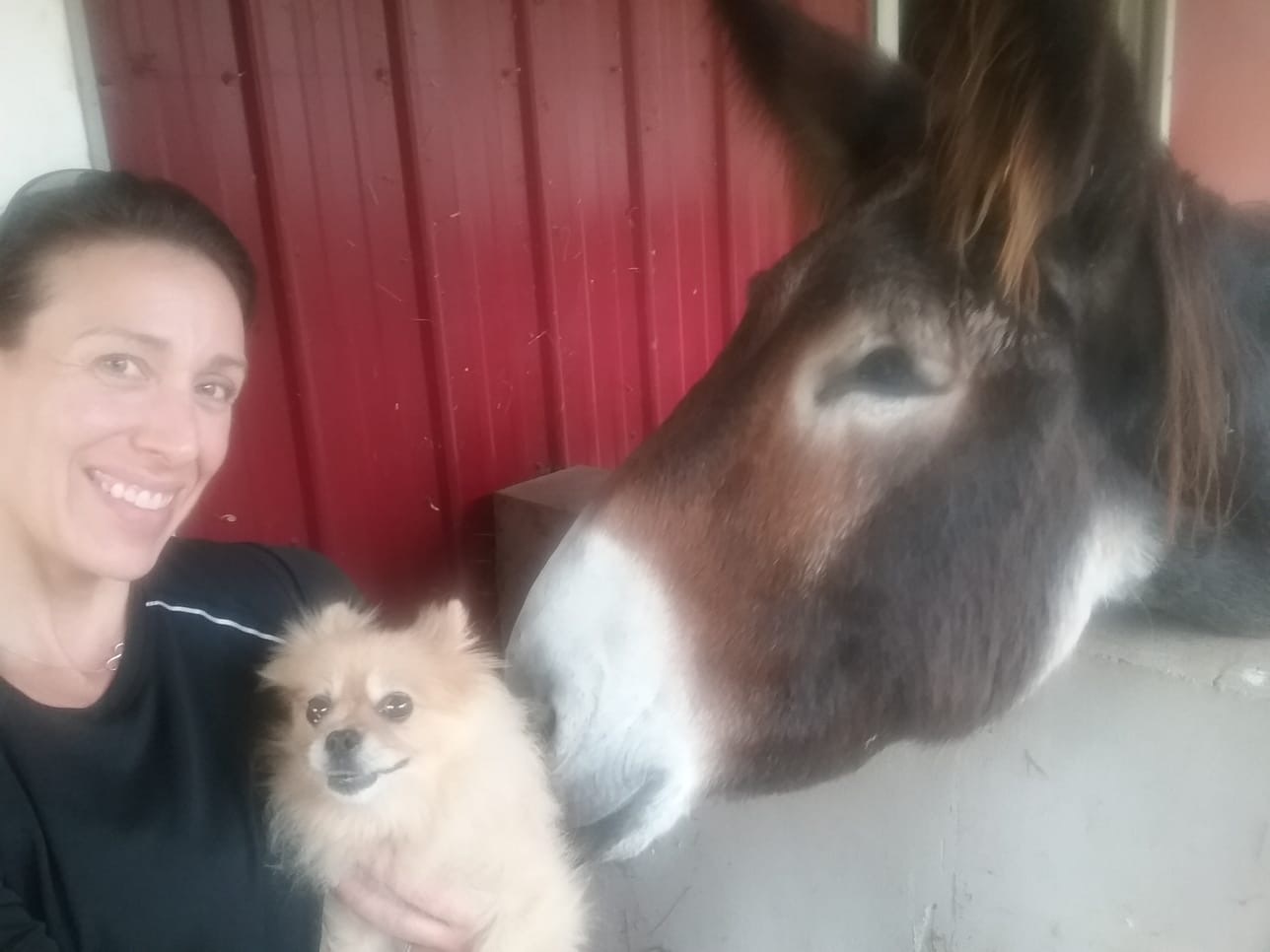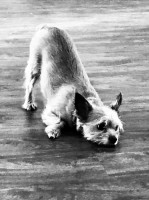 Sarge in his favorite pose, Downward Facing Dog
Katherine visits Mr. Puff and Summer, a mammoth donkey at Misfit Farm

While their backgrounds are diverse, a common theme is their desire to enhance the relationship with pets, people, and their respective communities. ​​We could go on writing for another 10 pages, but the best thing to do is come down and see for yourself!


Sincerely,
The Janus Family
Founders of DogEdin Daycare